Home
MCAAHC Mission
The Maryland Commission on African American History and Culture is committed to discovering, documenting, preserving, collecting, and promoting Maryland's African American heritage.
The Commission also provides technical assistance to institutions and groups with similar objectives. Through the accomplishment of this mission, the MCAAHC seeks to educate Maryland citizens and visitors to our state about the significance of the African American experience in Maryland.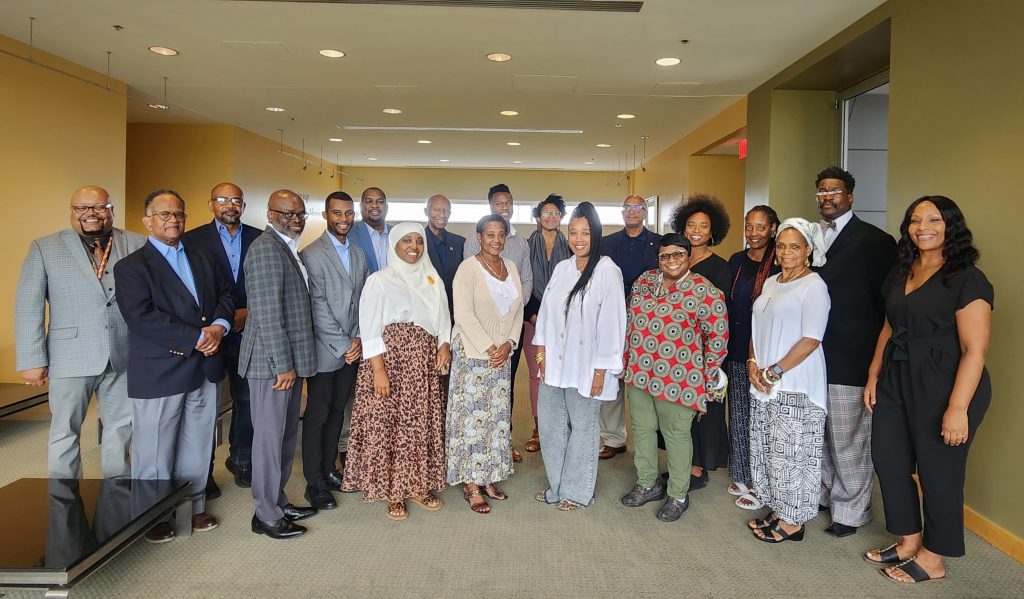 Commissioners and staff at the 2023 Commission Retreat at Morgan State University.
---
December 2023 Public Meeting
---
Maryland's Year of Civil Rights Launch Event
---
Statement of the Maryland Commission on African American History & Culture on the Supreme Court's Decision to Overturn Affirmative Action in College Admissions Criteria
July 2, 2023
The Maryland Commission on African American History and Culture (MCAAHC) remains committed to the belief that access to education is central to equipping all citizens with the tools to realize their fullest potential. In the wake of the Supreme Court's overturning Affirmative Action in college admissions criteria, we are reminded of the historic and on-going struggle of African Americans to gain access to higher education in the state of Maryland. As we celebrate the birth of Thurgood Marshall, we recall the significance of the 1936 Murray v. Pearson case, which ultimately led to Maryland addressing its failure to provide higher education access to her citizens of color.
We are also reminded, more than half a century later, that the 2016 HBCU Coalition lawsuit against Maryland for its inadequate funding of its four HBCUs and its pattern of duplicating their programs at white institutions is a clear indication that this fight is far from over and must continue.
MCAAHC remains committed to that struggle to make educational opportunities available to all Marylanders and all Americans.
---
FY24 African American Heritage Preservation Program Grant
---
---